12 Mar

ND Soybean Council Officially Hires Stephanie Sinner as Executive Director

,

March 12, 2018

—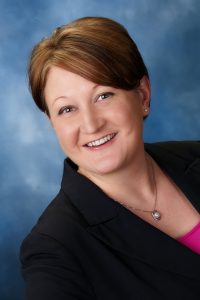 FARGO, North Dakota — The farmer-leaders of the North Dakota Soybean Council (NDSC) have officially named Stephanie Sinner as their Executive Director, effective March 12, 2018.
"The North Dakota Soybean Council is proud of the outstanding work in the areas of research, market development and education benefiting soybean producers of North Dakota," says NDSC Chairman Joe Morken of Casselton. "Our board of directors are pleased with our decision to hire Stephanie Sinner as our new executive director to continue and enhance NDSC's efforts. I look forward to working with her, and the board and I would like to congratulate her in her new role."
Sinner has been with the NDSC since 2013, as director of market development, and most recently as interim executive director since December 1, 2017. She has more than 12 years of market development experience promoting North Dakota agriculture both domestically and internationally.
A native of Colorado, Sinner has a Master of Science degree in International Studies, with an emphasis in International Agriculture Trade and Development, from Oklahoma State University. She holds a Bachelor of Arts degree in Spanish and an Associate of Arts in agriculture from Fort Lewis College in Durango, Colorado. Prior to joining the North Dakota Soybean Council, Sinner worked for the North Dakota Department of Agriculture as a policy analyst and then as the international marketing specialist.
"I am looking forward to being part of the continued success and growth of the soybean industry in the state and overseas, while supporting the vision of the board and the state's soybean producers," says Stephanie Sinner. "It is an honor to continue my work in the North Dakota agricultural industry and to be a part of the great work of the North Dakota Soybean Council."
Sinner is currently the president-elect of the Fargo PM Rotary Club and is involved in community service projects in the area. She lives in Fargo with her husband Scott.
North Dakota soybean farmers across the state are represented on the North Dakota Soybean Council Board, which oversees a grass roots promotion, research and marketing program funded by soybean checkoff dollars. The Council's mission is to effectively invest and leverage North Dakota soy checkoff resources to maximize the benefits of North Dakota soy. The Council is organized by North Dakota State law.
###